How important is curiosity in business? Andy Greenfield has a point of view.
In 1996 I was a 22-year-old kid working in the new field of digital marketing while Andy was pioneering new ways of conducting business online.  By that point in time, he was already a successful entrepreneur although he would never use that term to describe himself back then. In his words, he was simply a guy who had the ability to put his thoughts into action.
In this interview Andy discusses the impact his upbringing had on his successes later in life and the role that curiosity played in it.  He discusses how this curiosity was nourished by his parents who served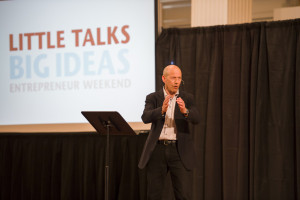 as role models for how to treat other people with equality.
Andy's path to running and selling two of the world's most successful research firms, Greenfield Consulting and Greenfield Online, was not what you might call linear (or traditional). He dropped out of college, started a tennis court lighting business, moved to Colorado to build houses, and then had a conversation that would literally change his life. He went back to school, finished his undergraduate degree, completed graduate studies in philosophy and then…went into advertising.
But Andy didn't stop there. You will have to listen to the interview to hear about his run in with the Mafia while running a limousine business, how the adage timing is everything was certainly true in his career, and why one should always trust their grandfather.
Andy has some advice for anyone looking to succeed in life:
Trust your instincts, they are there for a reason
Listen twice as much as you speak
Don't look back
Listen to the interview to learn more!