After nearly 20 years in the research business, my parents still have no idea what I do for a living. I've tried to explain it numerous ways; I run focus groups, I'm a marketing consultant, and I help clients make better decisions are three ways I've tried explaining my job and none of them ever took. They still ask me, "What do you do again?" Now I take a different tactic and have tried to boil it down to the principle components of my job, "I get paid to talk to people."
It's the truth. That's pretty much my job description; and I love it.
However, it's not always the people I am paid to talk to while I'm on the road that leave the biggest impression. Sometimes it's the fellow traveler on the airplane, sometimes it's a new friend I meet at the hotel bar, and, as was the case last week in Phoenix where I was sent to interview people about their banks, sometimes it's the guy cutting my hair.
I got into Phoenix early and had some time to kill. Before I left on that trip, my wife pleaded with me to get my hair cut as she pointed out I was rockin what she called "Game Show" hair. This is how she refers to my hair when it gets, shall we say, poofy. Incidentally, while I was on that trip I sent her flowers and had the florist sign the card "Chuck Woolery." This caused some excitement amongst my kids who were not in on our inside joke; my son was nervous and, looking out for his dad, ratted his mother out, "I think you should know that mommy got flowers from a guy named Chuck Woolery."
So I listened to my wife and used my free time to get a haircut. I wound up at a Toni and Guy salon in Scottsdale where I met Austin who was my stylist. I started to talking to Austin while he washed my hair and we chatted for the next thirty minutes.
Turns out that Austin has been cutting hair for three years but his real passion is in writing (and drawing) comic books. I learned this after sharing that I am a part time writer and full time "people listener." Turns out he has published a comic book series and it is selling reasonably well; though reasonably well in comic book terms means that one needs another source of income. As such, he decided to go into another creative field and he had the good fortune of turning me from Chuck Woolery to a more modern looking male.
I was inspired by Austin's story about living as a starving artist as long as he could until supplementing his income with another source. While he has less time to devote to his original passion, he hasn't given up on it. While he's a dreamer, he's got a healthy sense of pragmatism to know that he may need to slow down a bit in order to reach his ultimate destination.
All to often I have seen friends give up on a dream when it didn't seem to work out, not realizing that you may need to walk away from it temporarily in order to put other aspects of your life in order. I've also seen some put all their eggs in one basket and expose themselves to too much risk and lose their family in the process.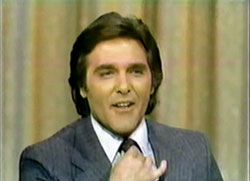 I know that there are people who risked everything for a big payoff; Michael Dell, Steve Jobs, and J.K. Rowling come to mind and these stories should help inspire all of us to chase our dreams. Motivational speakers tell us to never give up on a dream and to go down swinging but in my mind, success can be about finding a healthy balance between your dreams and the reality you find yourself in at any given time.
That's just my perspective and I look forward to hearing yours.